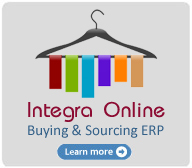 Buying & Sourcing ERP:
I wish to take this opportunity to inform we have been released a latest sourcing tool to manage Buyer's Purchase Orders (POs) from inquiry stage till post shipment claims. We realize the fact that apparel vendor management and sourcing business process is crucial day by day. Buying companies are looking for industry best practice software tool. This can only be possible with locally develop tools that can provide customize solution according to regional problems.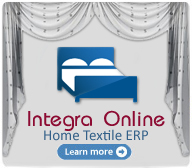 Home Textile ERP:
Home Textiles constitute a major business across the world. The Industry has its own demands, design and specific needs with its own way of working. It might be miracle to fit in any generalized software tools to automate the textile industry. Many Home Textiles companies have to plan their own specialized application software to fit in exactly to their requirements. A Integra ERP solution with varied optional features shall be a best choice for the industry.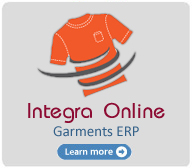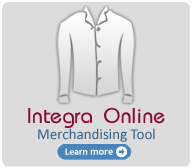 Merchandising Tool:
Business organizations are now at a smart speed in terms of market access, competition and business growth. Integra Online Merchandising Management Tool is contributing exceptional facilities to accelerate factory operation, export import dealings, office management and overall business promotion in respective industry.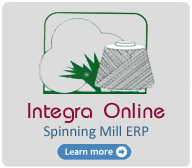 Spinning Mill ERP:
ERP belongs to the techniques and concepts employed for the integrated management of business along with objectives of effective use of management resources to improve the efficiency of the organisation. This system designed to model and automatic many of the basic process of the company from the finance to the shop floor with a goal of integrating information across the company and eliminating complex expensive links between computer systems. When ERP used to connect parts of an organisation and integrate its various processes it produces the improvements thus, it gives a better products and better services at affordable prices.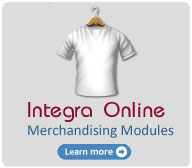 P.O Management for Merchandising Module:
1- An attestation of facts, such as a certificate of origin
2- A receipt for goods received.
3- A promissory note; that is, a promise to pay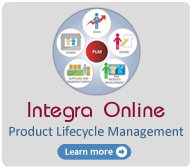 Product Lifecycle Management (PLM):
1- Article / Item Management.
2- BOM Management.
3- Compliance Management
4- Costing
5- Supplier Collabration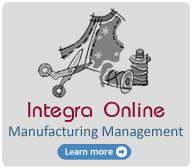 Manufacturing Management:
1- Manufacturing Planning.
2- Manufacturing Operations.
3- Sub-Contracting / Outsourcing
4- Wastage & Re-Work Management
5- Dashboard & Reporting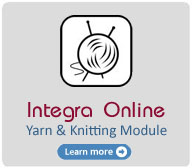 Yarn & Knitting Module:
1- A traditional knitting technique gets a new and easier spin
2- Modular knitting is a bit like a game: you create designs in the same way you'd work a jigsaw puzzle--piece by piece.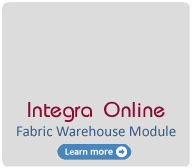 Fabric Warehouse Module:
1- Fabric is a material that is made up of thread and yarns
2- An accurate and detailed view of inventory across all levels and facilities is a critical business tool.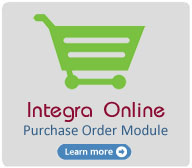 Purchase Order Module:
1- Purchasing is a very important component of material management module. This module is fully integrated with other module in eresource ERP.
2- The purchase module communicates with other modules to ensure a constant flow of information.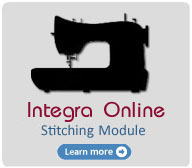 Stitching Module:
1- This covers all the stitching process and packing process in our module section.
2- This an important part in the business enviorment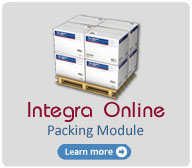 Packing Module:
1- This covers all the stitching process and packing process in our module section.
2- This an important part in the business enviorment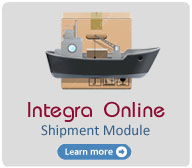 Shipment Module:
1 -The shipment module conducts the shipment process and information of the shipment of the product.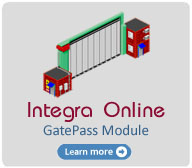 GatePass Module:
1- The gate pass is an essential document to monitor the Material movement in and out of an organization.
2- Materials play a vital role in the profitability of your business organization.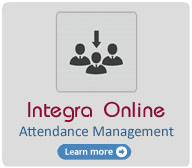 Attendance Management & Payroll Module:
1 - AMPS is a complete payroll solution perfectly designed for the enviornment.
2- Employers will appreciate the speed and accuracy of the calculations and will free-up accounting people to perform other more productive tasks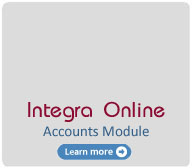 Accounts Module:
1- It records the accounting transications with functional module.
2- Accounting software is typically composed of various modules, different sections dealing with particular areas of accounting .